All about IRCAI related announcements, press releases, statements and stories.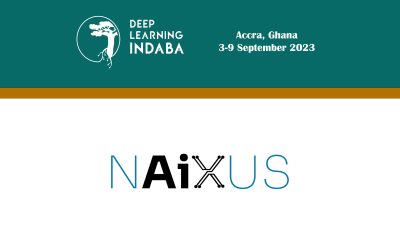 The NAIXUS project (Network of AI Researchers on AI and the United Nations SDGs) convened a significant meeting during the Deep Learning Indaba 2023. The purpose of this meeting was to discuss the progress of the project, share insights, and plan future actions to strengthen the network's impact on advancing the United Nations Sustainable Development Goals (SDGs) through artificial intelligence (AI) research.
International Research Centre
on Artificial Intelligence (IRCAI)
under the auspices of UNESCO 
Jožef Stefan Institute
Jamova cesta 39
SI-1000 Ljubljana
info@ircai.org
ircai.org
The designations employed and the presentation of material throughout this website do not imply the expression of any opinion whatsoever on the part of UNESCO concerning the legal status of any country, territory, city or area of its authorities, or concerning the delimitation of its frontiers or boundaries.