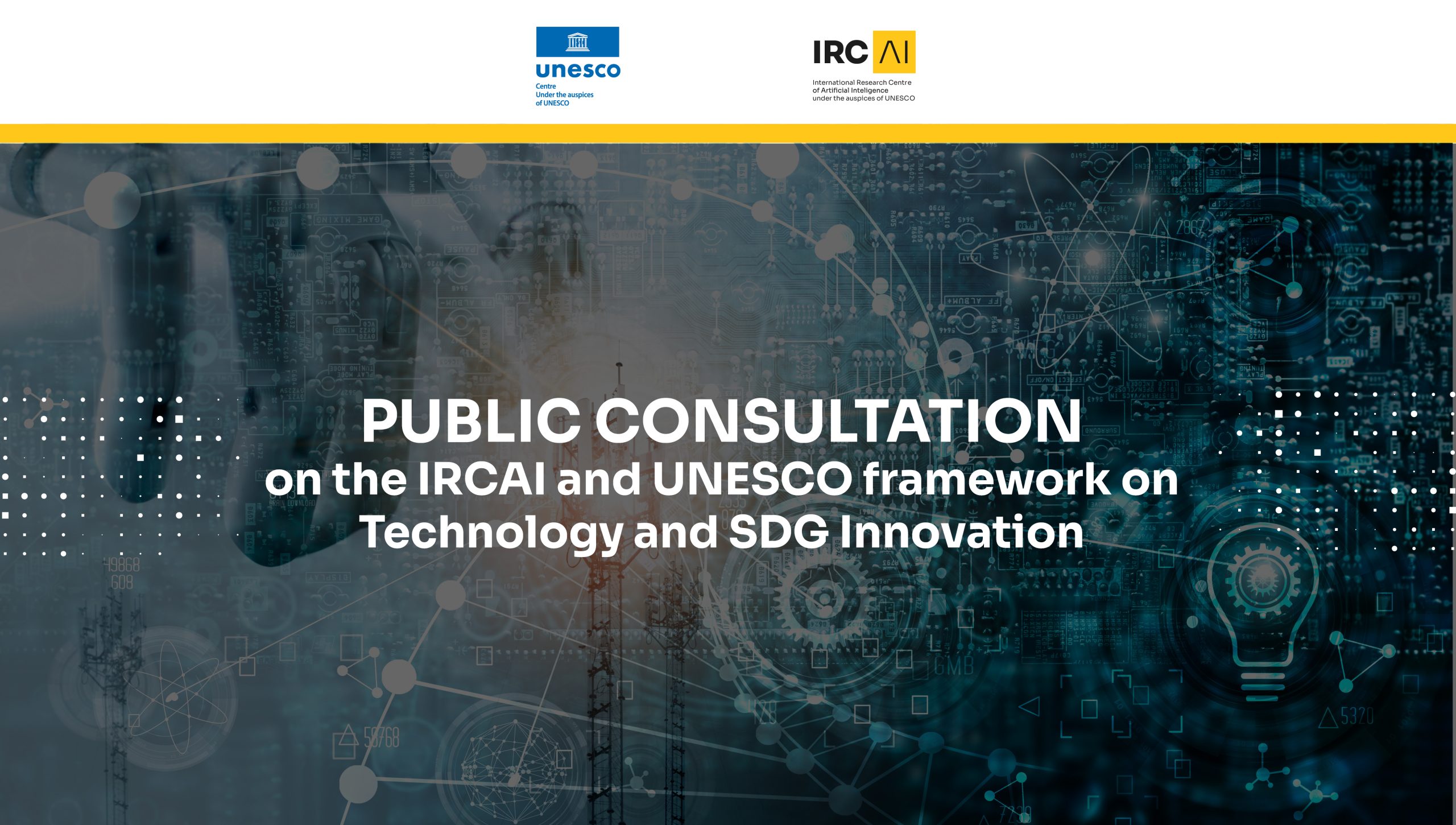 IRCAI together with UNESCO seeks to upgrade the work being done with the "Top 100: International list of Artificial intelligence solutions for sustainable development for the benefit of humanity" and support innovation in businesses and industry by creating a decision-making and evaluation framework to upgrade and solidify this methodology for analysing the criteria by which companies are delivering solutions in AI and SDG innovation. 
The framework will describe what elements are needed today to create AI and digital technologies in a critical, reliable, collaborative way, so that we can better understand which companies are and can achieve the SDG goals based on data usage, sustainability issues, machine learning, gender inclusion or women in science and the work place, and other participatory activities in the digital society. As this AI innovation framework is developed and implemented, it is critical that human rights are taken into consideration and gender equality issues are represented.
The framework will further propose:
A shared definition of innovation, conscious that tech solutionism is not always the most appropriate answer, via emerging technologies and human rights-based approach for addressing SDGs, with the aim to raise consensus among all stakeholders and to establish a bridge between the worlds of business, investment, research and sustainable development.

Developed through a mixed-methods approach, the framework is set to become a reference de facto for any initiative aiming to foster AI and emerging technologies-based innovation for sustainable development.
At this stage we are looking for an extensive multi-stakeholder consultation process on this first version until May 12, based on two components: 
public online consultation; 

open, multi-stakeholder, and citizen deliberation workshop organized by partners on May 13
Please fill this form: